Machine Learning for Beginners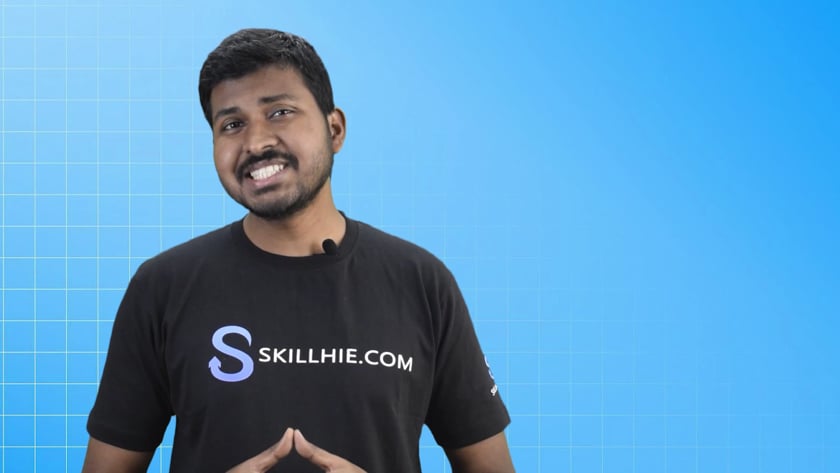 Like to understand how machine and humans work together, nothing better than an ML course for it.
Assessment & Certifications
In this course, you will enter into level 1 of machine learning. The course includes decision trees, artificial neural networks, support vector machines, Probabilistic Learning, the Hidden Markov Model, Clustering, Genetic Algorithms, and many more concepts with practical examples. You work on a project at the end of the course with an interesting problem statement. Let's get into the videos with no further delay!
Projects and Live Examples in the course, that helps you apply what you have learnt.
Color Detection using CNN & Python
To be able to detect, the colors of the product. Secondary task is to recognize given colors in image or video
You will be learning many other Machine Learning Algorithms for Data analysis.
Several Python Code Snippets
This course includes several code snippets to get hands-on practice.
Top companies in need of this skills
Joshna M
Machine Learning Student
My journey from a beginner to an expert in ML and Al was a steady but progressive one, the courses have a great connectivity and one should go step by step to to achieve success.
Ria Jain
SkillHie Member
I had learned a few skills here and there before joining the course but after taking the advance courses my skills have been polished and I am more confident on my ML and Al knowledge.
Abigna Gupta
Skillhie Member
Being a CSE student we don't usually get adequate skills required to us at our college level, but here in Skillhie I have learned so much on ML that I am pretty confident about my future.
Will I get access to future releases of track and courses, If I take membership now?
We are happy to see your budding interest in our future courses. Yes! You need to have active membership plan to access any releases.
Can I upgrade the membership plan later ?
Yes, You can upgrade the membership plan later, By reaching us at support@skillhie.com
How does one get placement and internship assistance?
The Skillhie partners with different companies which helps us to conduct virtual and offline placement drives. You are informed regarding the drives using Skillhie forums.
What extra benefits will I enjoy as a Skillhie Ultimate member?
The extra benefits that you will enjoy as a member include virtual Hackathons, workshops, career and placement guidance along with the seminars from leading industry experts.
Do we receive seperate certification for each course that we complete?
Yes, each course has its own certification and Specialization comes with a separate certification.
What happens if the membership charges change during our tenure.
There won't be any effect on you, you will be charged the same amount with which you were charged at the beginning.
Let's understand how things work at Skillhie and how being a Skillhie Member will help you to secure your future.